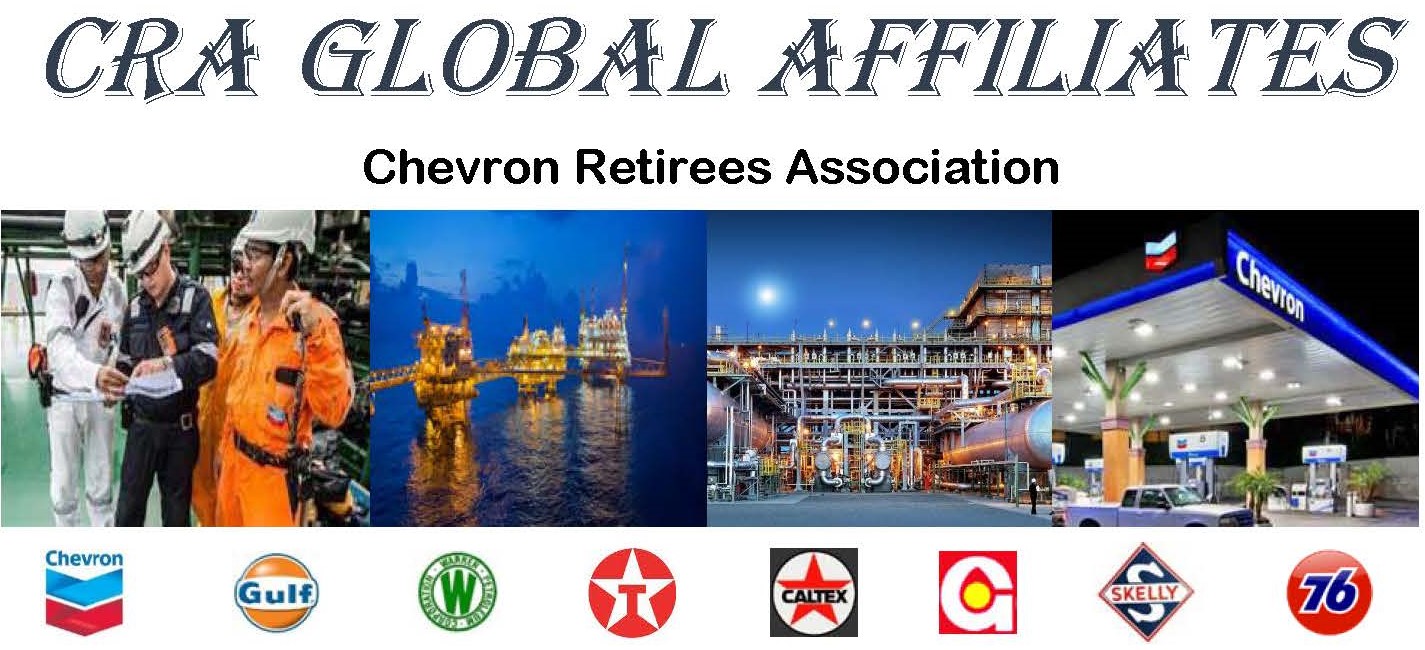 Fellow Retirees,

I'm hoping you and your families remain untouched by the pandemic continuing to devastate our country and the world.

In search of some normalcy in our lives, with the arrival of July, CRA recently posted the new issue of Encore and our newsletter follows.

A big Thank You to all who have renewed their membership this last quarter.

And we WELCOME our new members: Bella Attix (T), Mark Colvin (U), Marian Catedral-King (C), Randy Howard (U), Sarah McMillen (C), Richard Moore (Gen Atomic), Timothy Nagy (C), Willford Payne III (C), Don Rogers (U), Donald Silva (C), Marilyn Story (widow of Hugh Story, Sr.)(T), Judith Wenker (T), and Jerry Zimmerman (C).

Stay safe – stay healthy,



Regards,   

Maree "MJ" Stone
---
MEMBERSHIP REMINDER

Global Affiliates operates on a calendar year basis – January through December.

We appreciate your keeping your dues current.

For those of you receiving paper copies of The Update, the renewal date is shown above your address. If the date shown is 2019 or any prior year, it is time to renew your membership.

Email communications also include your renewal date.

Dues for the household are $8 per year or for our 5-year plan of $35 (a 12.5% savings)

Make your check payable to CRA-Global Affiliates and send to PO Box 842124, Houston, TX 77284.

You may bring your membership up to date by completing and submitting our Membership Form.


---
NEW ARTICLES THIS QUARTER
---
Chevron Retirees Association
Herb Farrington
President
13936 Grambling Circle
Westminster, CA 92683
714-904-8525
Herbf76@msn.com
Chevron Retirees Association
MJ Stone
Area Vice President - Global Affiliates
P.O. Box 842124
Houston, TX 77284
602-989-5197
mjstone-1@comcast.net
CRA MISSION: To attract and retain a diverse and multicultural dues-paying membership that brings value to all retirees and spouses and to the corporation
This website is managed by the Chevron Retirees Association, which is
not a subsidiary of Chevron Corporation but an independent organization
of retired employees of Chevron or its predecessor companies.
© 2010 Chevron Retirees Association. All Rights Reserved.