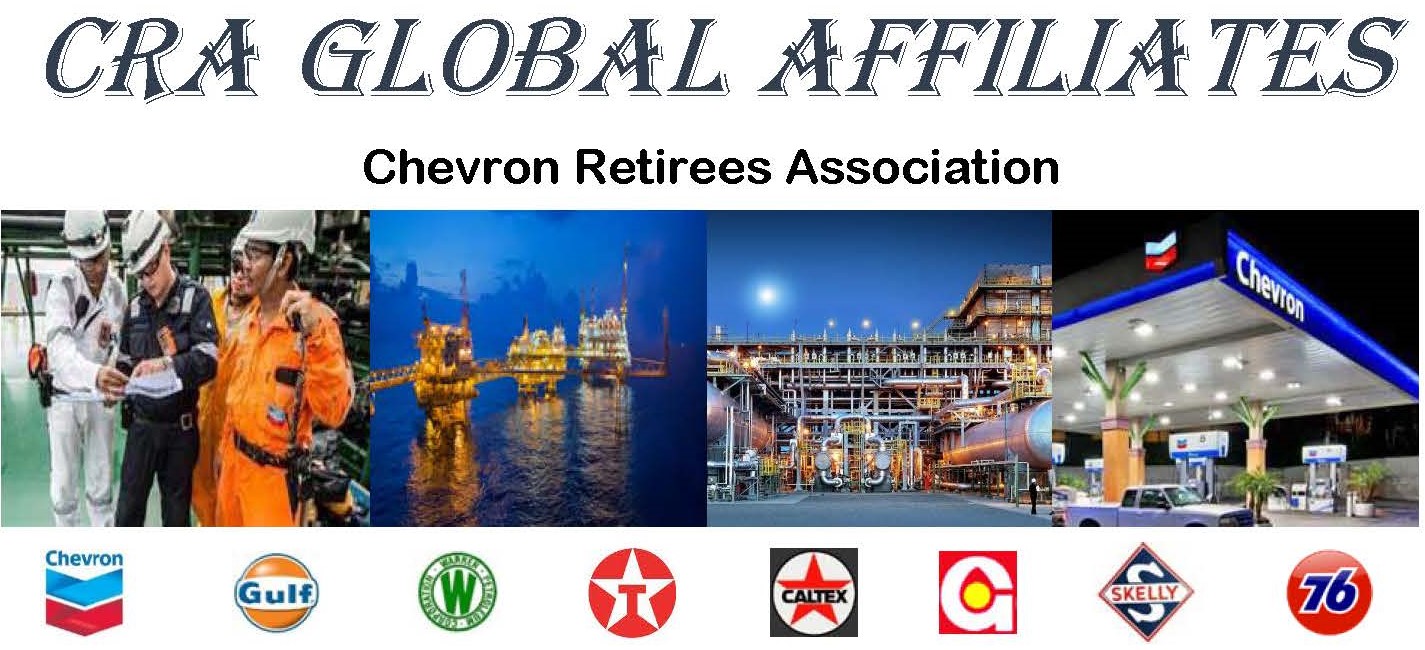 Fellow Retirees,



Spring has apparently arrived in Southeast Texas. We have had at least one day at 90 and no freezing weather for some time. The redbud trees are blooming and the tree pollen is thick. For those of us with any allergy this season can be miserable, beautiful, but miserable.

A big THANK YOU to all of you that have renewed and/or extended your membership. I hope to fulfil your expectations with useful newsletters and website updates. I am still planning to have some ZOOM sessions but some family responsibilities have pre-empted by time recently.

Please join me in Welcoming our latest additions to the group. They are:
E. W. "Buster" Carlile
Earl Clift
Earl Long
They were formerly members of the recently closed Palo Duro chapter. We are sorry that chapter closed but thrilled that they are now members of our group.

As a reminder, above your address is a number that reflects December 31 of the year in which your membership will expire. If the date shown is 2022, we look forward to receiving a payment to extend your membership.

Please feel free to contact me if you have questions regarding the Global Affiliates.

Enjoy your Spring where ever you are. If you are up to your knees in snow it may seem like a hollow promise but it will come.



Regards,   

Glenn Ewan
---
MEMBERSHIP REMINDER

Global Affiliates operates on a calendar year basis – January through December.

We appreciate your keeping your dues current.

For those of you receiving paper copies of The Update, the renewal date is shown above your address. If the date shown is 2022 or any prior year, it is time to renew your membership. Dues for the household are $8 per year or for our 5-year plan - $35 (a 12.5% savings).

To retain your annual membership through December 31, 2023 and your renewal date is:
2022 – your dues are $8.00

2021 – your dues are $16.00

2020 – your dues are $24.00


Make your check payable to CRA-Global Affiliates and send to PO Box 842124, Houston, TX 77284.

You may bring your membership up to date by completing and submitting our Membership Form.


---
NEW ARTICLES THIS QUARTER
---
Chevron Retirees Association
Brad McCullough
President
7 Valley View Road
Orinda, CA 94563
925-253-0229
bjcc2@comcast.net
Chevron Retirees Association
Glenn Ewan
Area Vice President - Global Affiliates
P.O. Box 842124
Houston, TX 77284
281-693-5461
globalaff@cramail.org
CRA MISSION: To attract and retain a diverse and multicultural dues-paying membership that brings value to all retirees and spouses and to the corporation
This website is managed by the Chevron Retirees Association, which is
not a subsidiary of Chevron Corporation but an independent organization
of retired employees of Chevron or its predecessor companies.
© 2010 Chevron Retirees Association. All Rights Reserved.